© JQRT 2010-2019 : Created and Maintained by Douglas Wilks : Conditions apply to the use of this site : No guarantee is given or implied regarding the accuracy or completeness of this website
Jewellery Quarter Research Trust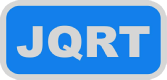 CLICK HERE TO JOIN OUR FREE MAILING LIST

Trustees and Committee Members
Douglas Wilks | Trustee and Chair
Doug, who is married to Pauline, worked for many years as a design engineer, studied music and was a church musician before entering the ministry in 1982. Ordained in 1988 he served both as a local church Minister and as a Chaplain to a number of nursing and residential homes. In 2003 he took up a position as Chaplain with the Community Churches Alliance. He is very interested in local history, heritage and family history.

Yana Butcher | Marketing Officer
Originally from Russia, Yana has a professional background in Public Relations. She has volunteered at Aston Hall and Museum of the Jewellery Quarter. She loves the beauty of the cemeteries and romantic design such as Art Nouveau.
Sue Chilton | Trustee and Treasurer
Born 1952 in Loveday Street, with the exception of 4 years in Herefordshire, Sue has always lived in Birmingham, and was educated in Harborne and Edgbaston. Over the years she has been treasurer of several charitable organisations and has an accountancy practice in the Jewellery Quarter. Now that her four children are fledged she spends time indulging her interests including social, natural and local history, and the WI.
Barry Connolly | Trustee and Secretary
Barry taught History in London, Coventry and Hong Kong - his most famous pupil being Adam Ant! A fan of real ale, he was a publican for 16 years before returning to Education, where he taught people with learning disabilities and later at Hewell Prison. Barry enjoys researching and has helped with many projects, including JQ Townscape Heritage and content for Birmingham Heritage Week tours.
Russ Mulholland | Trustee and Research Director
As Director of Research, Russ's role for the JQRT is to facilitate research in the unique Jewellery Quarter and its cemeteries - a role which he finds both challenging and fascinating! He has a degree in History and English from the University of Birmingham and worked for nearly thirty years in Mental Health services. Since retirement he has pursued his interest in history. Russ has a passionate interest in the history of Birmingham particularly of its working people and their lives.
Helen Roberts | Researcher
Helen who hails from Barnt Green, works at Birmingham Museum and Art Gallery. She has a particular interest in industrial history and delivers specialist tours about this subject for Hidden Spaces and Museums at Night. She is a longstanding member of the WI and an avid collector of hat pins.
Louise Deakin | Trustee Vice Chair and Engagement Director
Louise is Director of Engagement, leading a small team to develop events and social media content. She works for Birmingham Museums Trust and has delivered activity on behalf of Heritage Lottery and Birmingham City Council on the Stirchley Baths project. She is passionate about equality and diversity within the Heritage sector and specialises in Dementia-friendly programming.

Amy Hoult | Engagement Officer
Amy is a Birmingham based artist and engagement specialist. Having studied Fine Art at Birmingham City University, she works with community groups, youth groups and local charities, creating mindful workshops and applied arts experiences to encourage and inspire. She is a strong believer that the Arts should be accessible for all and can positively impact the lives of individuals.

Phil O'Dell | Trustee and Official Photographer
After careers with the ABC circuit as a projectionist, the British Red Cross and Welfare Officer for a disability club, Phil now works in the funeral profession. After many years in other occupations, he feels he has found his true calling. He also has an interest in the beliefs and superstitions of the Victorians - which fits in very well with the work of JQRT.

Nicola Trenbath | Project Officer
Originally from Wales, Niki moved to the Midlands 5 years ago to study her Masters degree in Literature, Culture and Modernity: Victorian and Modernist. She is a big fan of industry and the history of the Jewellery Quarter. Facts are her big love which is why she's a pub quiz champion.

TRUSTEES AND COMMITTEE MEMBERS
The Jewellery Quarter Research Trust was established in 2009 by Dick Empson and Doug Wilks. It was decided that access to records of the cemeteries should be free. Dick organised most of the research and researchers but sadly died in 2013 so that task has for now passed to Doug Wilks.